Best seller
Blue Single Product Theme Download
Last updated on November 14, 2021 8:17 pm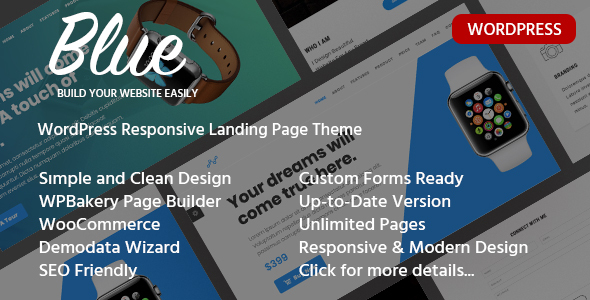 Last update was on: November 14, 2021 8:17 pm
Blue is a modern and...
Blue is a modern and responsive WordPress Single Product Landing Page theme with unique design and layout. Blue is fully responsive and built with Bootstrap.
Blue is clean and a multi purpose Single Product Showcase, Mobile App Onepage, Digital Marketing, Online Marketing, Technology Software Marketing, Digital Agency and Marketing Agency WordPress theme. You'll be able to get all the other pages, blogroll and elements that you might need using Blue theme. We've added the columned pages into our themes that we create, taking your needs into considerations. Thanking to Blue, you can create unlimited both full width and left-right columned pages as you wish. One of the other major difference of this theme is to make you able to create unlimitless one page using different menu and different contents as well. In other words, you can advertise as many as pages you have freely using the WordPress theme.
Need a more advanced product landing WordPress theme?
Proland | WordPress Product Landing Page Theme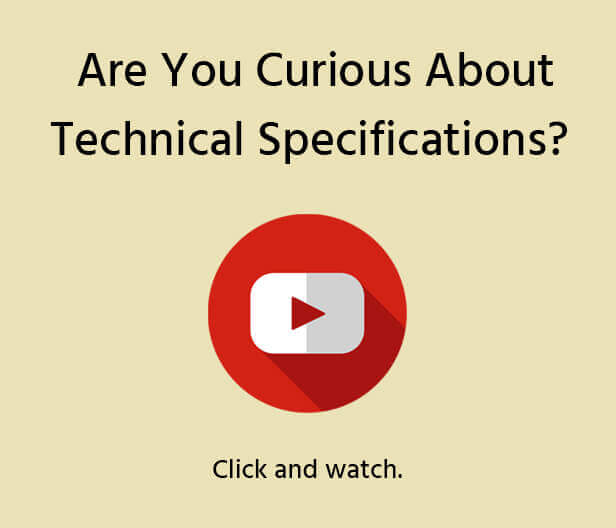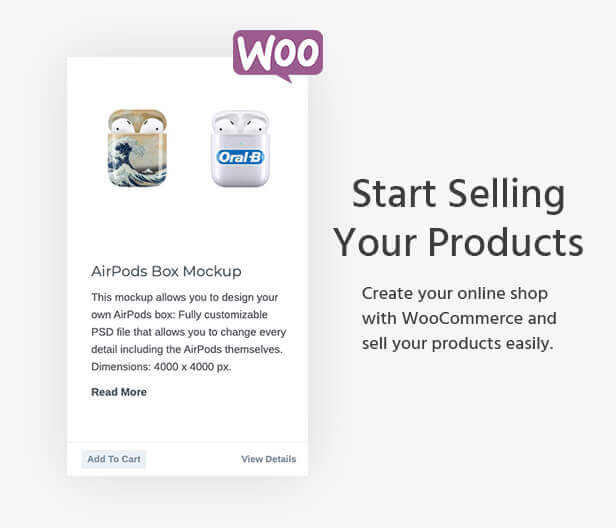 Blue theme is completely compatible with Visual Composer and Boostrap and for the sake of these features, you can simply create WordPress Product Landing Page, App Showcase Page, Lead Generation Landing Page or Service Landing Page.
HOW TO USE
With the use of WPBAKERY Page Builder shortcode elements, this theme makes you able to build unlimited and unique pages very easily. All the components such as Logo, Menu, Sidebar etc. are built specifically for the theme and you can easily control those components hide or remove them completely in Theme Options without any other codes required. You can quickly edit pre-made pages that come with Oneclick Import. Thanks to the functional options included into the sections, you can hide /remove any unwanted elements. You will receive 7/24 support from our dedicated Support Team, which is at the 5 star level ( https://themeforest.net/user/ninetheme-support ) in case any assistance is required.
SUPPORT
The appeal of a design when you build a website might not mean everything because when we purchase a product, one of the most important issues is Customer Support. No matter how good it looks, you may have to give up on a product if you do not receive a good customer support service. You will be fully refunded if there are bugs that cannot be resolved ( which never happened so far ), while using our templates to enpower your website or we will provide any of our WordPress themes you want from our Themeforest profile for free.
UPDATE
We add every possible options that you request for the theme and also we update our themes immediately if there is a reported bugs. All you have to do to update your theme is to click on a button and then the update is automatically installed on your server. The theme supports WP 3.0+ and all later versions. We follow regularly the WordPress updates and we update the important codes that need to be updated, accordingly.
WORDPRESS 5.0+ & GUTENBERG
With the latest major update from the WordPress team, there might be some trouble with the usege of WPBAKERY Visual Composer in most of the websites. We've checked all our themes and we resolved those issues that come with the current version of WordPress. Besides, Our dedicated support team will be happy to help you if you have problems with WP 5.0.
CUSTOMER SATISFACTION
Our team (10th level Elite Author), which has sold 11,000+ products to 7500+ customers, has succeed to get 5 stars from almost all of our customers reviews, especially since the last 3 years. One of the most important issues we learned in our 12 years of business experience in this sector has been to keep our customers' satisfaction higher and everything including small customizations is always free! We are looking forward to seeing you in our big family with our experienced developers and support team in the WordPress field for years.
WHO CAN USE
You can use this theme for Creative, Business, Portfolio Showcase, Technology, Landing Page and other categories. Thanks to the advanced theme options, you can control all colors and fonts and build your desired typography and color schemes. We add hundreds of features so you don't need to use any additional plugins in almost all of our themes and also, you can build a onepage page style on a multipage website.
Blue Single Product Theme Download